LGV Med V1.1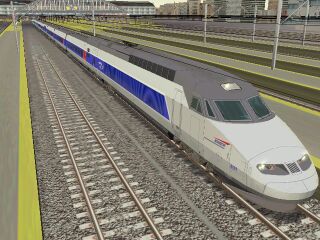 TGV Reseau stands at Marseille St. Charles. Platforms at Marseille station have been lengthened.
---
Changed speed limits
The trip through the Marseilles suburbs is now quicker. This sign is just around the bend from Marseille station where previously the speed limit was 60 kmh.
---
TVG speed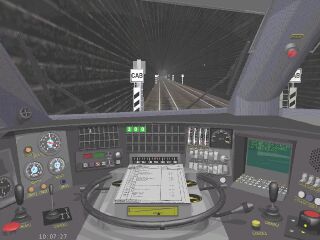 TVG train speeds now begin in the Tunnel de Marseille.
---
TVM430 cab signalling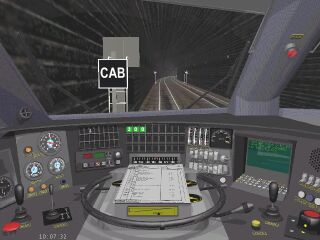 Indication that in-cab signalling is about to start. This sign is situated in the Tunnel de Marseille.
---
Yard signal clear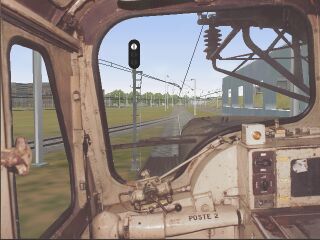 The new yard signals. White is a clear so we can move our BB12000 away from the Blancarde depot.
---
Yard signal blocked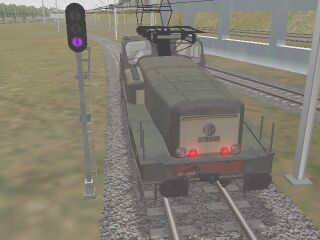 We now own the section so further movement is blocked by a purple aspect.
---
Station approach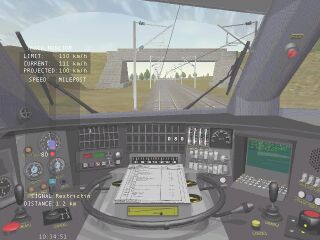 Approaches to Aix-en-Provence and Avignon TGV stations now have 80 kmh speed limits.
---
Platform stop 1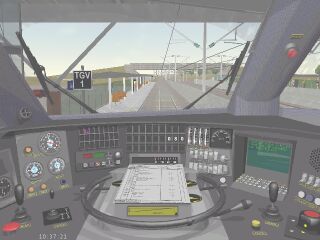 Stopping point for normal length trains is marked on the platform by a TGV 1 sign.
---
Platform stop 2
The TGV 2 sign indicates the stopping point for a double-length train or 18-car Eurostar set.
---
Roquemaure track construction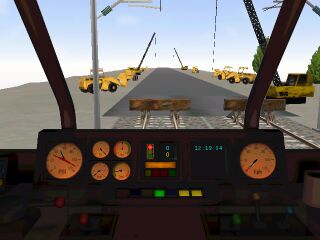 Line construction continues at Roquemaure.
---
St. Louis loco shed
Loco shed on St. Louis Voie G2.
---
Op Docs
web•Directory